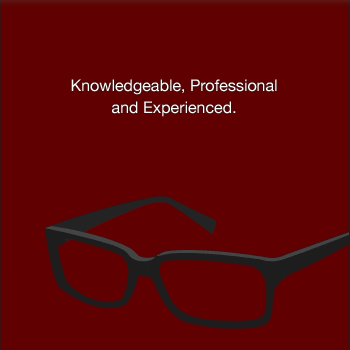 Testimonials
Batryn and Clark were instrumental in launching our company. They aided in the initial structuring, tax planning, business plans and projections. Their advice and diligence has helped us become a successful worldwide digital asset management software company.
Gary Mundell, President, Southpaw Technology Inc.
---
Batryn and Clark were terrific in helping me with the successful negotiation and sale of my business. As well they provided accounting and tax planning advice while I was running my company and have helped with the investment issues "post sale". I would highly recommend them to other business owners as I believe they will find working with them to be a very rewarding experience.
Jim Kohls, entrepreneur, former owner – Cora's Breakfast and Lunch
---
I am very fortunate to have Batryn and Clark as my accountants. As a dentist, they have kept me up to date on the latest laws and regulations regarding incorporation, tax planning and retirement issues specific to the dental industry. They are personable and easy to deal with. They are proactive and current with all aspects of my business in order to save me time and money. I cannot thank them enough for their continued help and expertise. I recommend both Lorraine and Murray not only to my business associates but also to my family and friends.
Dr Robert Katz, DDS
---
Batryn and Clark Chartered Accountants are exactly what a professional services company needs to succeed. We save a lot of time, money and most importantly, energy by having Batryn and Clark take care of ALL our accounting needs. They are responsive to requests, and always willing to make changes and recommend new ideas. We use Batryn and Clark because we know they stand behind their work and help us do our jobs more effectively. Every effort is made to ensure that our needs and timelines are met. They've helped us build our company over the last 6 years and I'm very thankful for them.
Trevor Joyce, President, Iconica Communications Inc.
---
Batryn and Clark has played an important role in the growth of my Internet marketing company. They took the time to understand the nuances of my business and have been proactive about identifying opportunities and strategies to reduce my expenses and retain more of my revenue. I consider them part of my extended team, and I cannot recommend them highly enough.
Bill Sweetman, Founder, Kalixo
---
I have had the pleasure of having Batryn and Clark act as my accountants since the early days of my business. If you are presented with the same opportunity, I encourage you to take it. Murray has the experience and knowledge of an accountant from one of the huge international firms that service large multinationals. But he also possesses sensitivity and insights into the unique challenges faced by entrepreneurs and their organizations. His approach is practical and his knowledge allows him to provide appropriate advice at the various stages of growth your business will experience as you move towards ever greater levels of success.
Just as important, (and as shocking as this may seem) he is fun to deal with. However, don't let his quick wit fool you. He is rigorous and disciplined in his analysis of your business and serious about helping you do the right things to achieve your goals.
Warren Coughlin, President, Jumpstart Promotions Inc.
---
The best thing about working with Batryn and Clark is they make financial and operational decision processes easy and stress free. As a business owner I can depend on them for proactive planning which keeps me on track with my current and future goals. They are dependable and reliable 24/7.
Dr. Barbara Smith DC, Chiropractic for Life
---
Batryn & Clark are an absolute delight to work with, have been crucial to our financial success, and on top of everything else, manage to make quarterly and annual reviews fun and entertaining events that we actually look forward to.
Greg Neely, President, Forge Media + Design
---
We first got in touch with Batryn & Clark, based on an enthusiastic referral. From the first meeting, we sensed their genuine interest in what we do, and appreciated their professionalism. It was nice to be aligned with their practice and utilize their experience, especially at an early stage of our growing company.
Daphne Nissani, President - Boa Apparel Inc.
---
I have been with Batryn and Clark for 7 years. I always find them reliable and helpful, easy to reach and on time with filings and deadlines. They also help me analyze my business's performance and have helped me make key business decisions over the years. As well, they are fun and pleasant to work with - I highly recommend them !
Lea Dolejsi, President, Lea's Skin Care
---
Batryn and Clark give me the confidence that my bookkeeping and accounting are being looked after properly, so I can focus on what I do best, developing my business and looking after my customers.
Colin Byrne, RE/MAX Hallmark Realty Ltd.
---
Batryn and Clark have always taken the time to answer all of our questions and provide expert advice on every aspect of our business and personal finances. Right from the outset, they have made us feel valued, not just as clients, but as people -- an essential quality often sadly lacking in today's corporate climate.
Scott McBride, President, Vogan Systems Inc.
---
I have been working with Batryn and Clark for about 6 years. I love their personable style, great business advice and in particular that they were able to get money back retroactively (on 2 occasions) from years prior to my engagement with them. I fully recommend them to individuals, those who are self-employed and those with small and medium sized businesses. They are supportive at every stage.
K.C. - Toronto
---
B&C's tax services are a tremendous value added to me as an executive and a busy parent. It just makes sense to delegate my tax file to them -- they are proactive, extremely service oriented, and most importantly, I am completely confident they are finding every dollar of tax savings available to me.
V.D. - Toronto
---
We have been using the services of Batryn and Clark for 5 years now. We have found their services to be top notch. Lorraine is detailed, attentive and realistic in her approach to financial planning and the optimizing of our personal tax positions. They have certainly earned their fees by being innovative, creative and knowledgeable. We would have no hesitation in recommending their services.
H.L. - Toronto